The Vanity Stool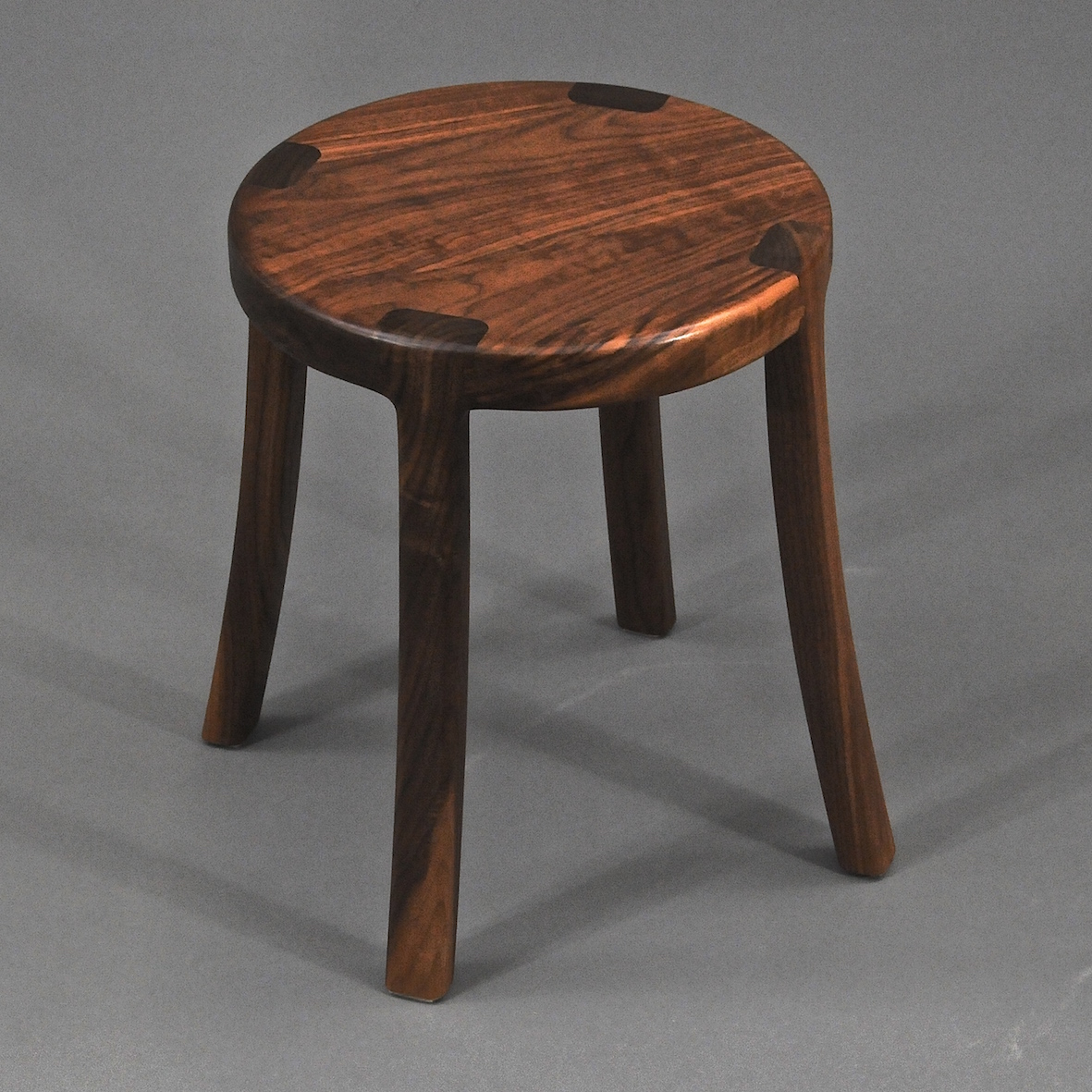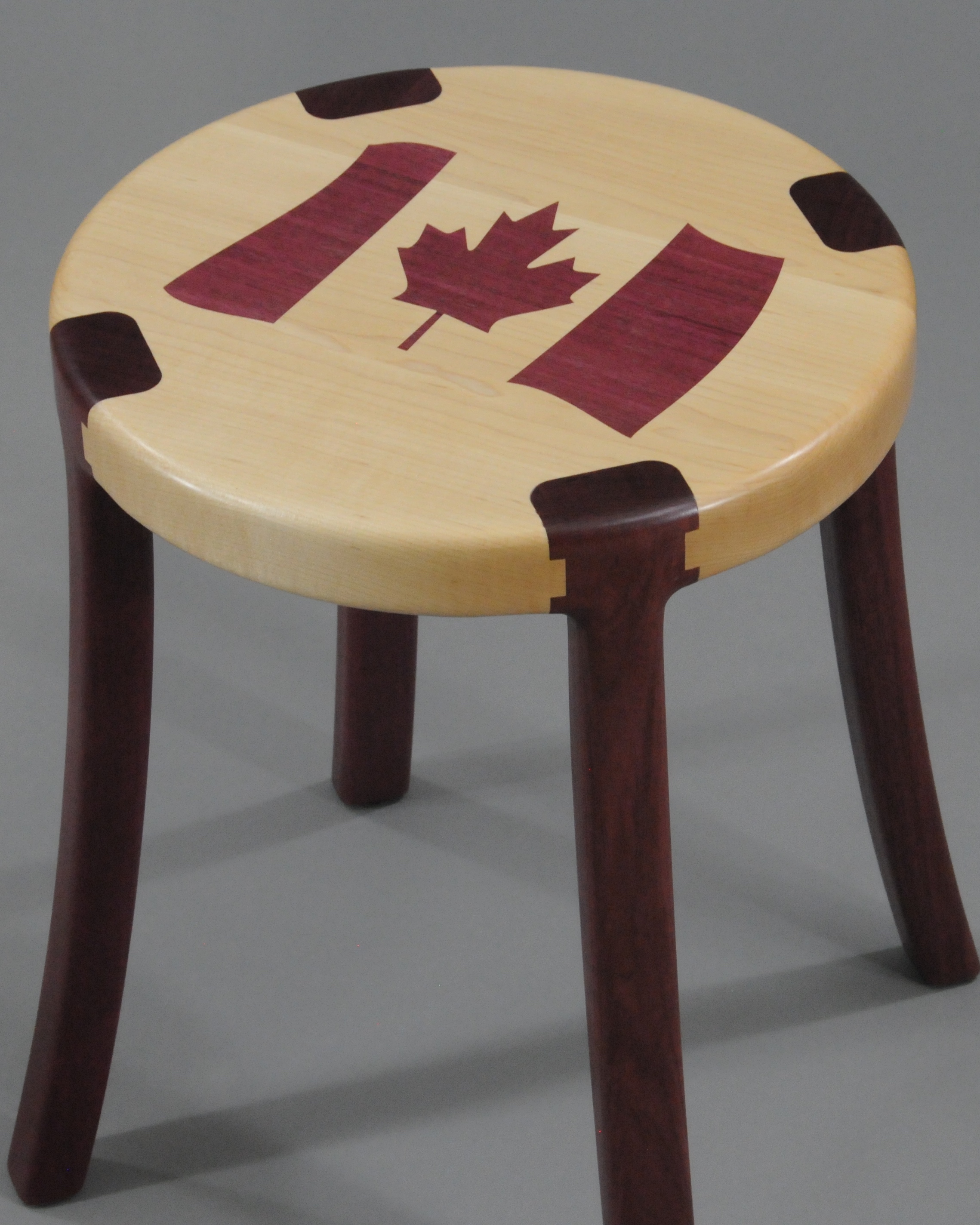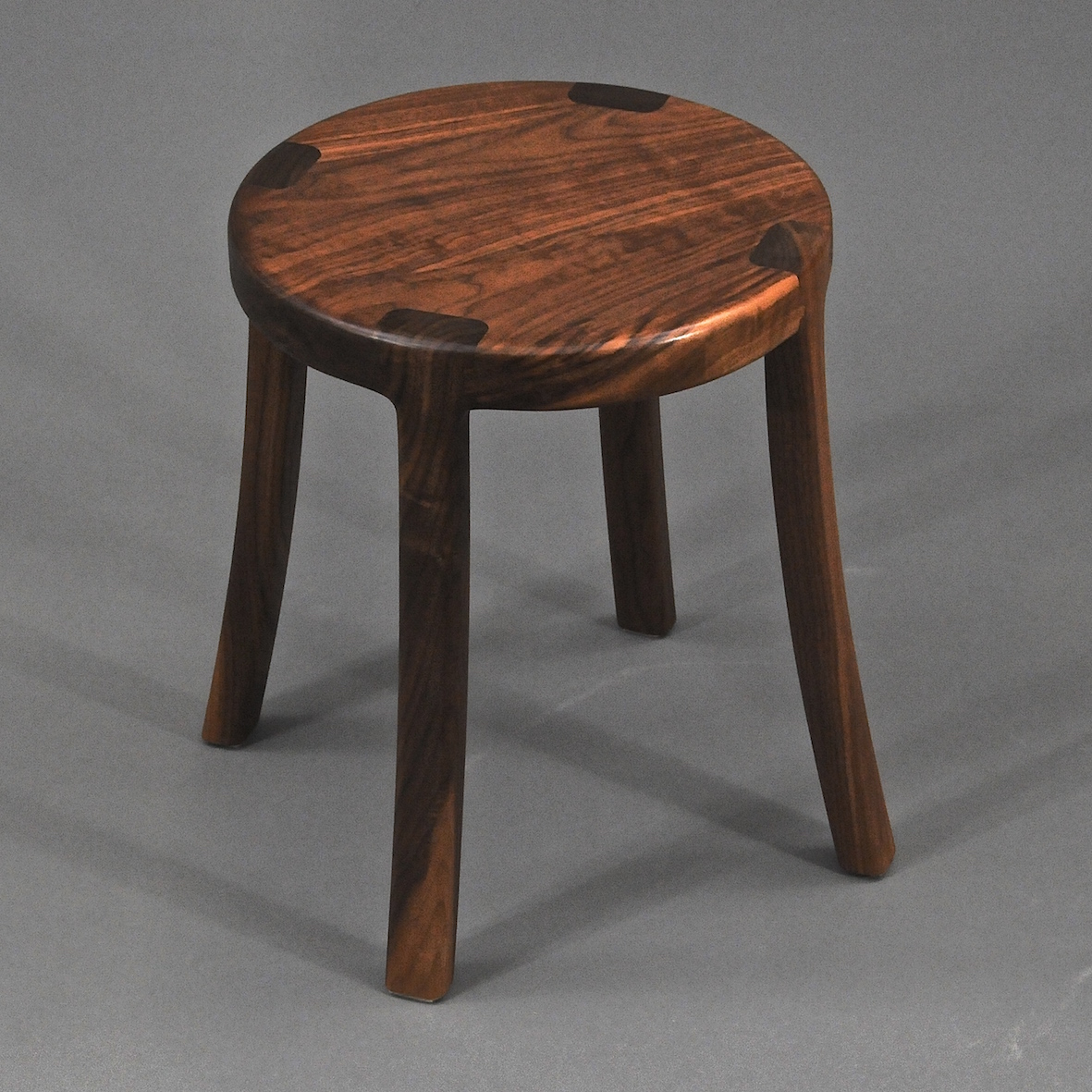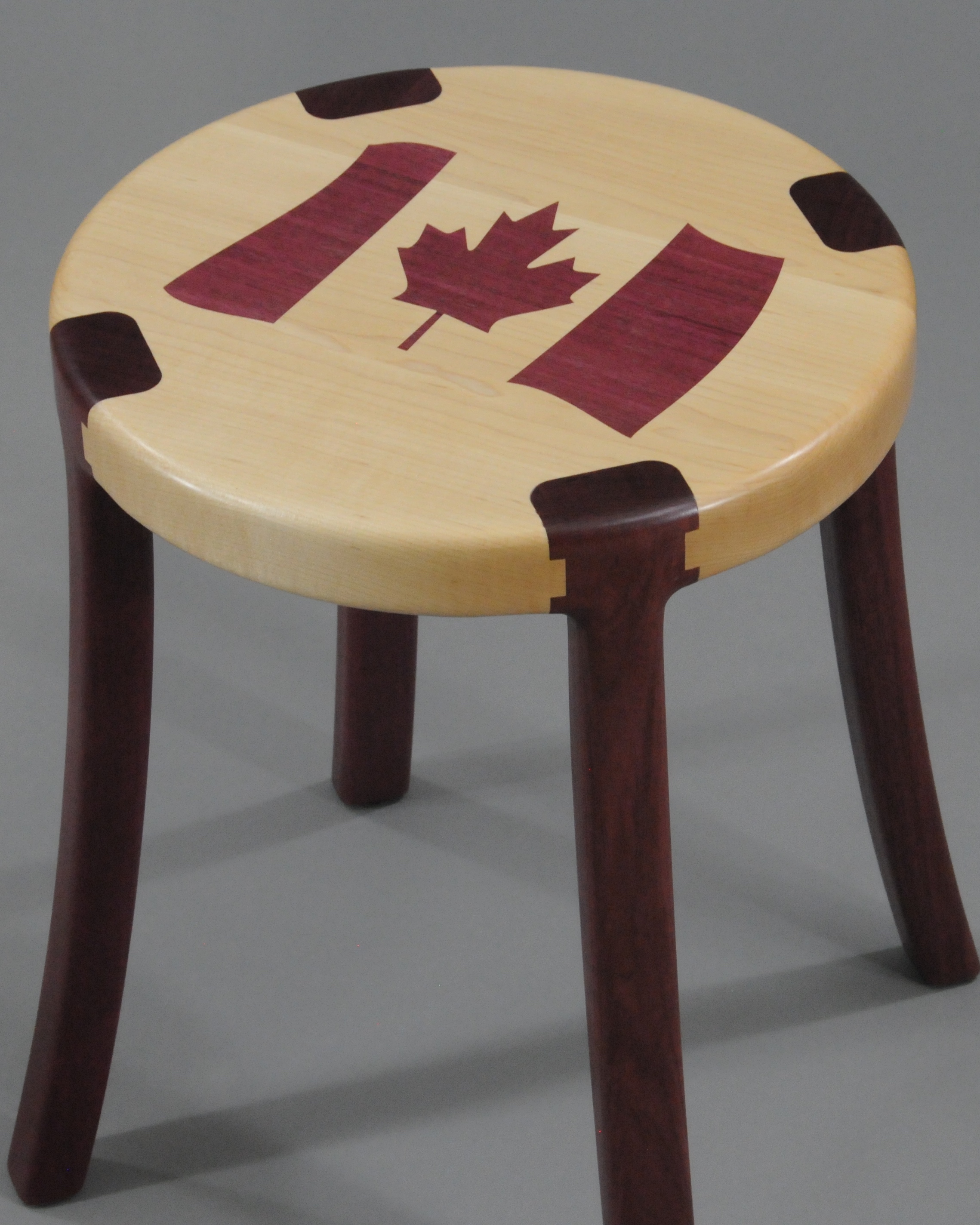 The Vanity Stool
The vanity stool was originally designed to be tucked away under a vanity, and pulled out for comfortable seating while perfecting your make-up and hair. It has since found place in a wide variety of uses.
Despite its elegant lines and simple beauty, this stool is extremely robust and will survive generations of use. It is the same height as a normal chair, so it can be used as spare seating at a table, or as useful decoration in a business reception room.
Order one of the inlay designs shown, or email your own design and I will custom inlay it into the top of the stool in your choice of woods.